Save the Children
Visualising Data
As part of their internal and stakeholder knowledge sharing initiatives, Save the Children hold international conferences for exchanging Global Reach information, including vast amounts of country specific data.
The global conferences bring together representatives from each member country, and delegates use these data posters as tools for presenting a vast amount of data to a large audience of conference attendees.
A typical conference involves up to 30 countries, with attendant data sets – each one a concatenation of large volumes of data gathered by member countries and fieldworkers.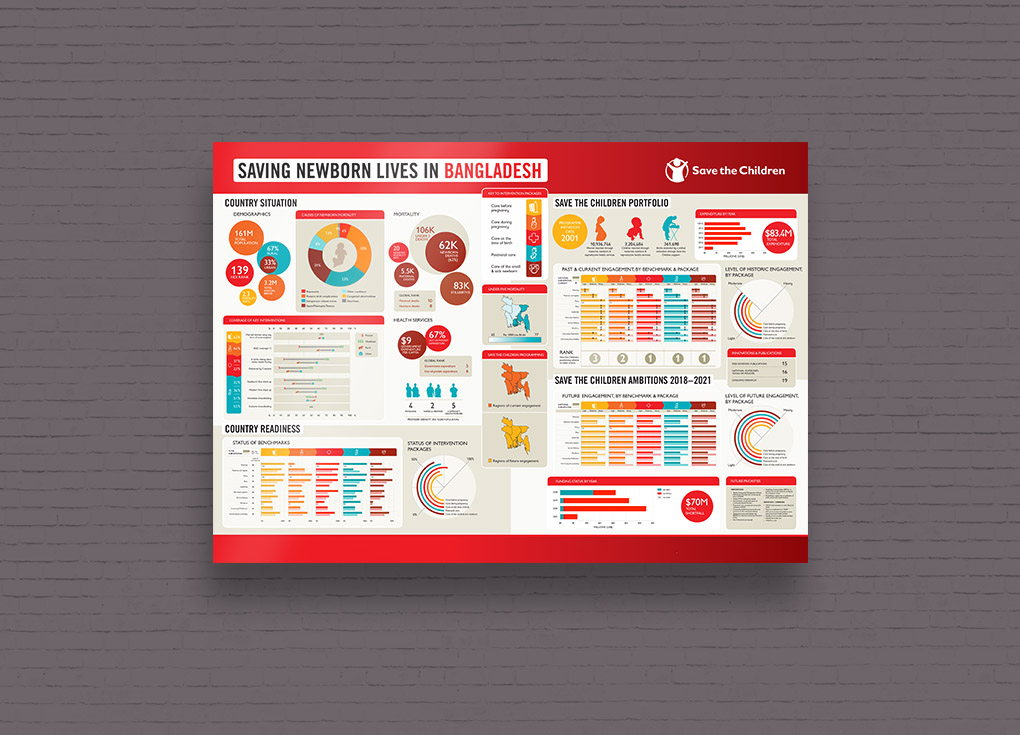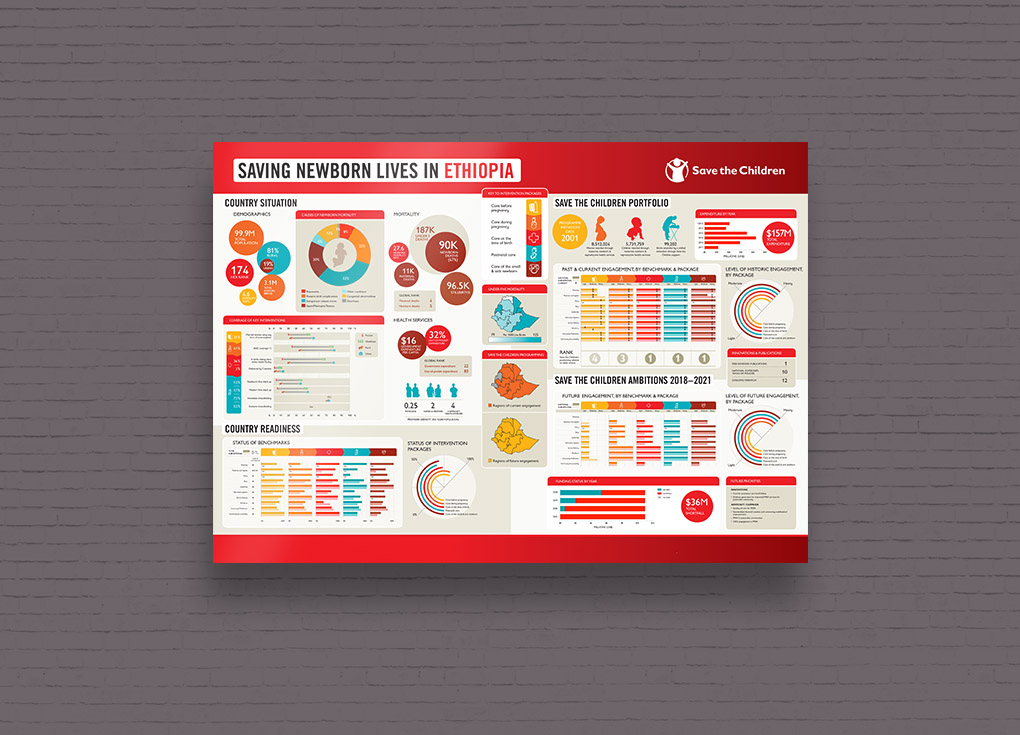 13,500 Data Points
30 Posters
36 Hours*
(*Time from 'data in' to print ready artwork)
Due to the ambitious nature of the data gathering project, it is not unusual for data to arrive late from many country offices – and often with issues in the nature & format of data input. This puts substantial pressure on the production process as there is insufficient time for a traditional proofing and editing process, due to timescale and volume.
We developed a solution to this challenge.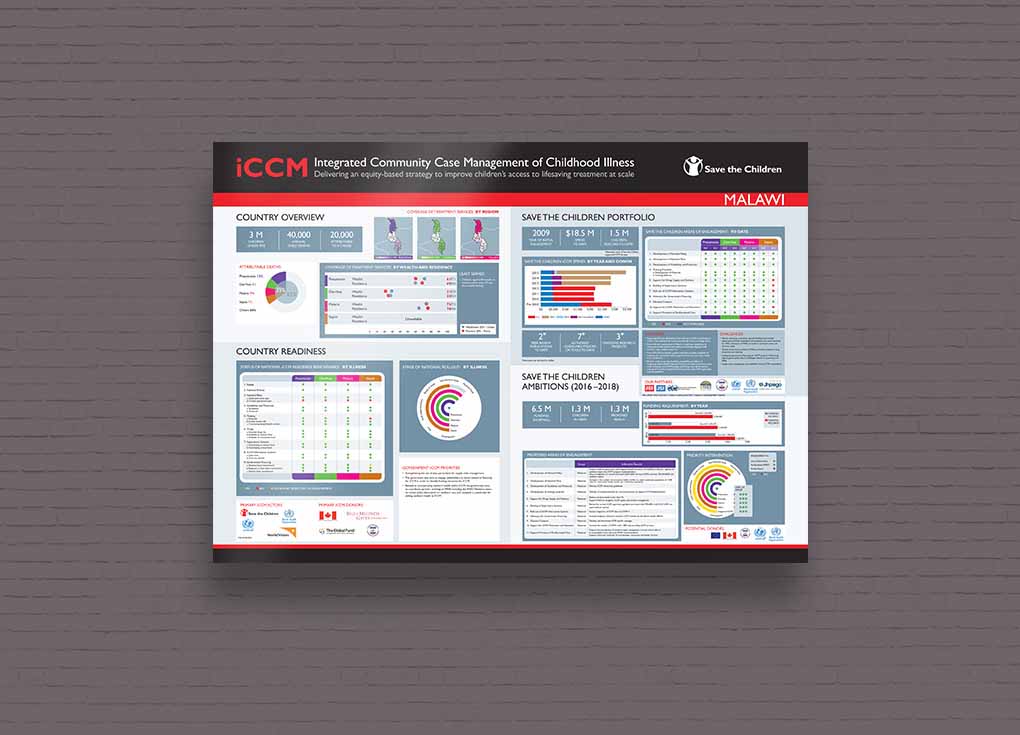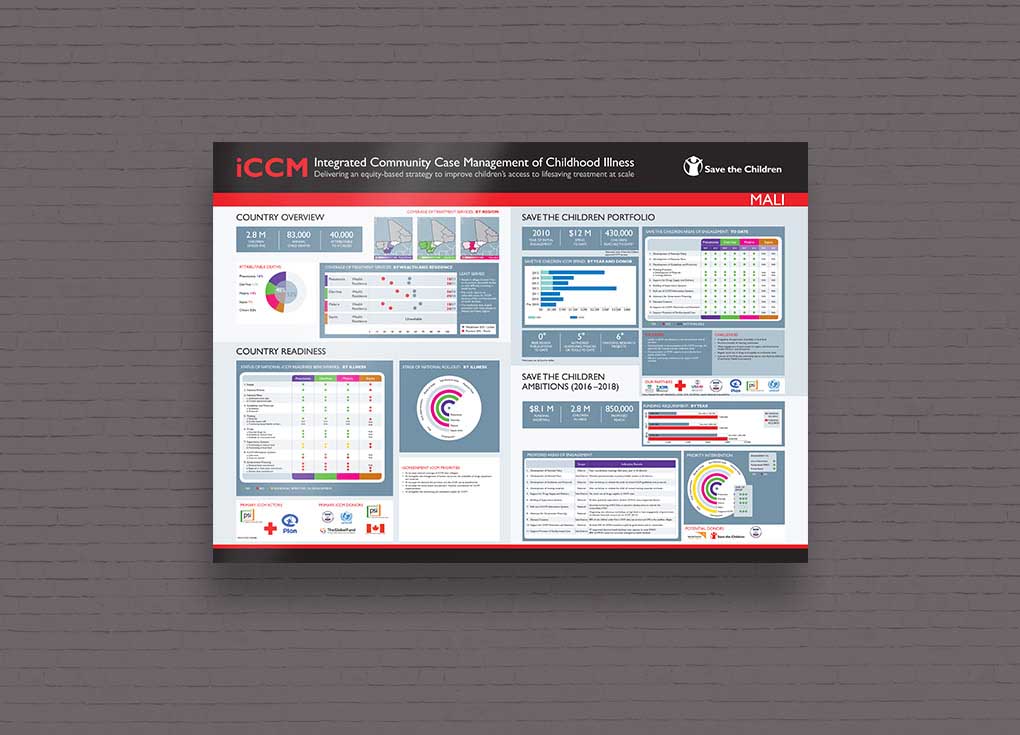 Over successive years alongside the in-house team at Save the Children, we have developed a streamlined system for processing large, complex datasheets, delivering them into custom graphic templated layouts with real-time client-side access for 'live' proofing. The system accommodates the various idiosyncrasies of data type and presentation and incorporates the flexibility to adapt and improve processing of 'dirty' data when the need arises.
The practical result of this is that the client can make changes and corrections to the data from their own desktop spreadsheet in Washington DC and changes are instantly reflected in the graphic – right up until the final moment before exporting the content to a PDF Artwork file.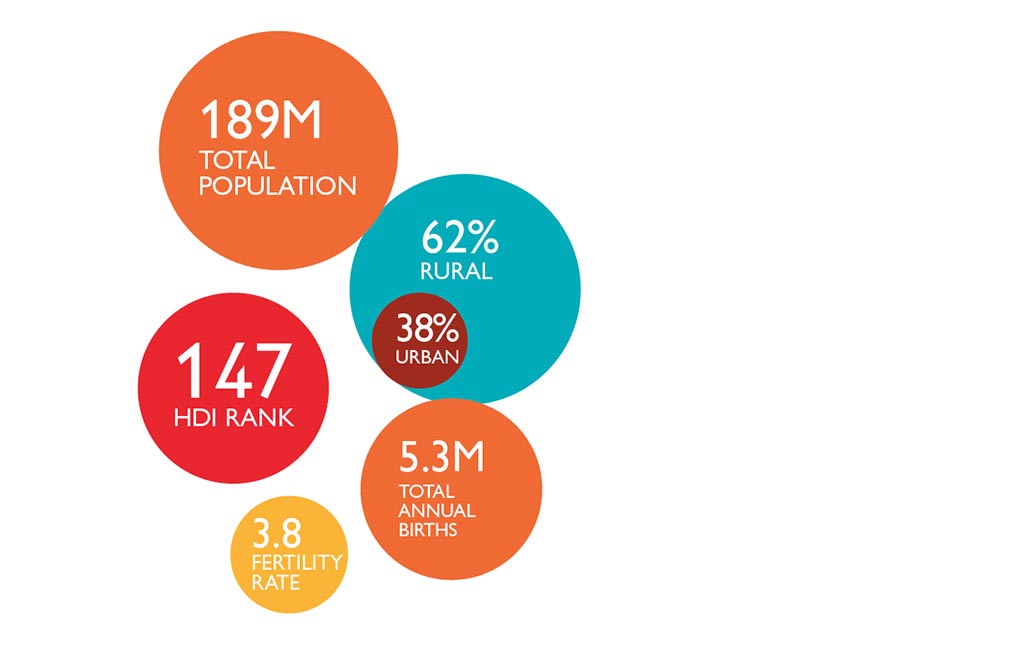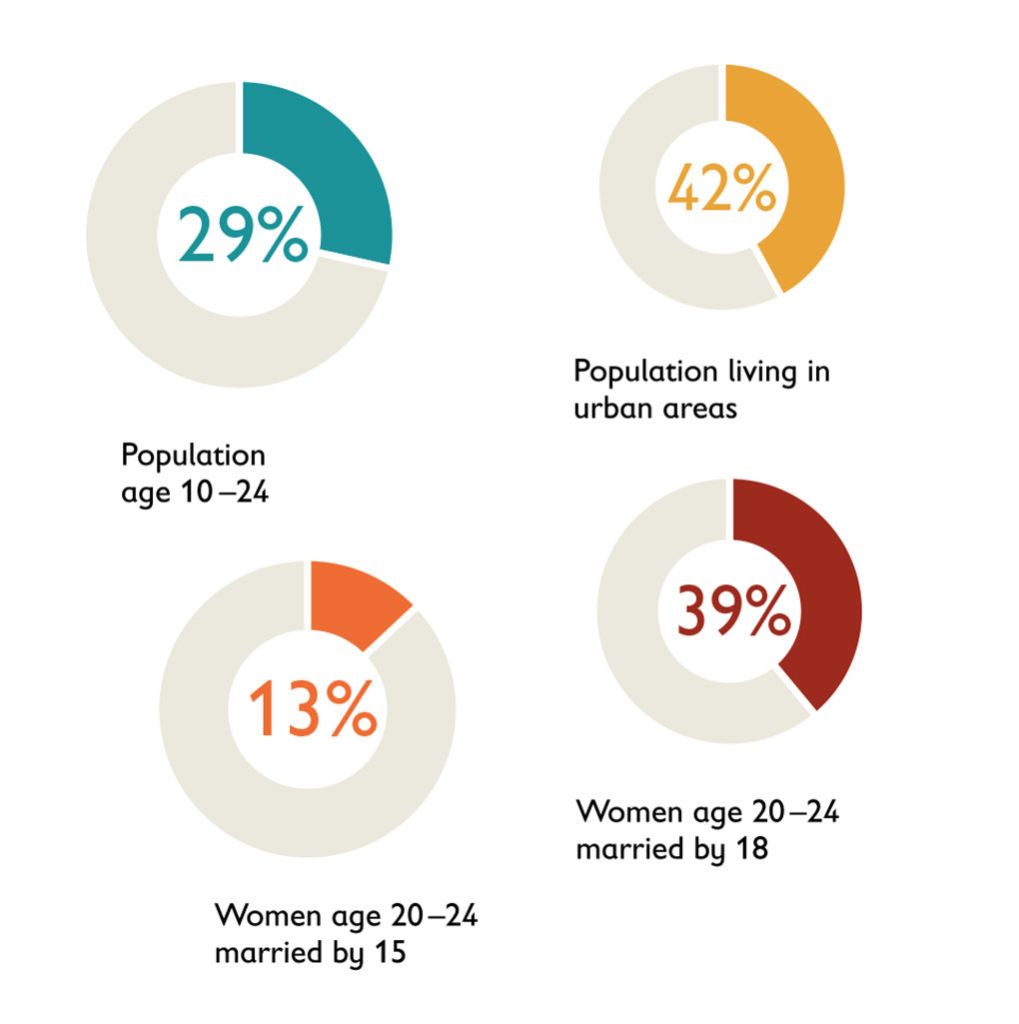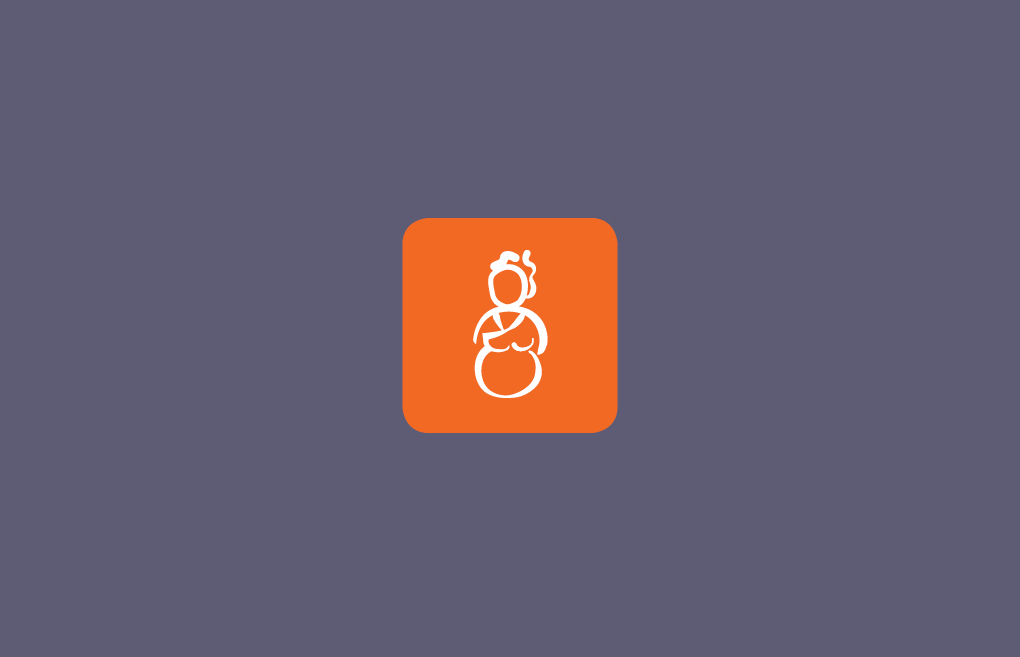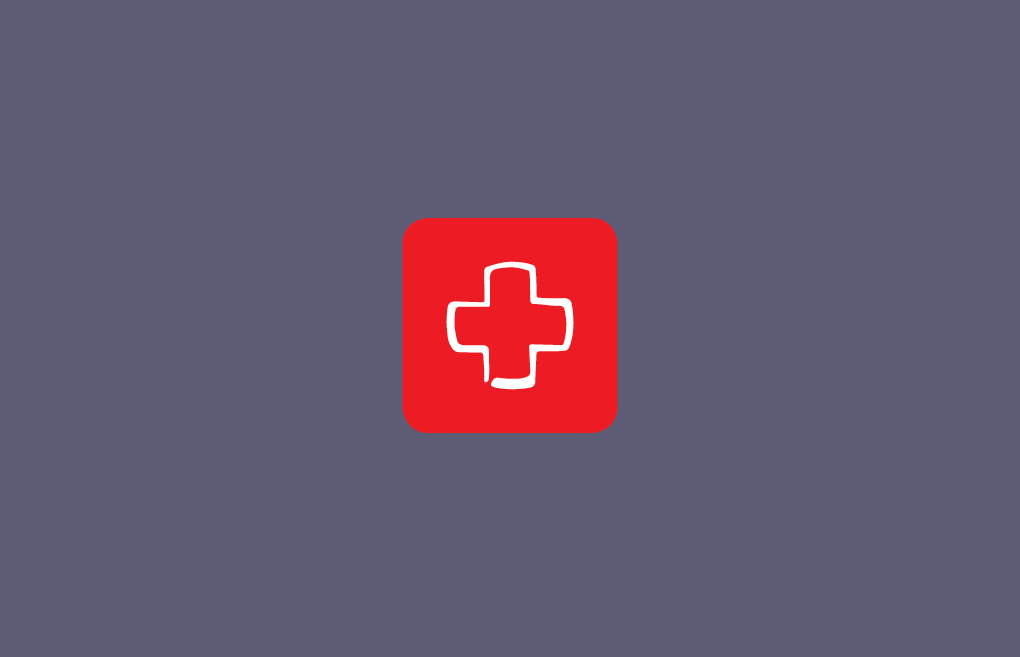 Ultimately this approach has enabled us (for example) to produce, edit and proof approximately 30 posters in a 24-36 hour period before print production commencement based on deft, pre-planned data handling and integration of presentation graphics within the data programs themselves.