Westminster Foundation for Democracy
Publications
The Westminster Foundation for Democracy (WFD) is the UK public body dedicated to supporting democracy around the world.
The Westminster Foundation for Democracy works to achieve sustainable political change in emerging democracies. Most of its work is in the European Union's eastern neighbours and Africa, with an increasing interest in the Middle East. WFD develops partnerships with organisations in these regions – including political parties, parliaments, the media and representatives of civil society – and supports their development as vital elements of strong democracies. The Westminster Foundation for Democracy was established in 1992 by the Foreign and Commonwealth Office.
The WFD came to us for help in producing their annual reviews and other publications. The resulting design reflects the ethos of clarity and accuracy of the WFD, and this is apparent in the style of typography, clear layouts with simple, easy to digest accounting pages.
To achieve a fresh feel in the Annual Reviews, zesty colours are a great counterpoint to the serious nature of the content. The square format emphasises a friendly approach and stands out in contrast to comparative formal documents.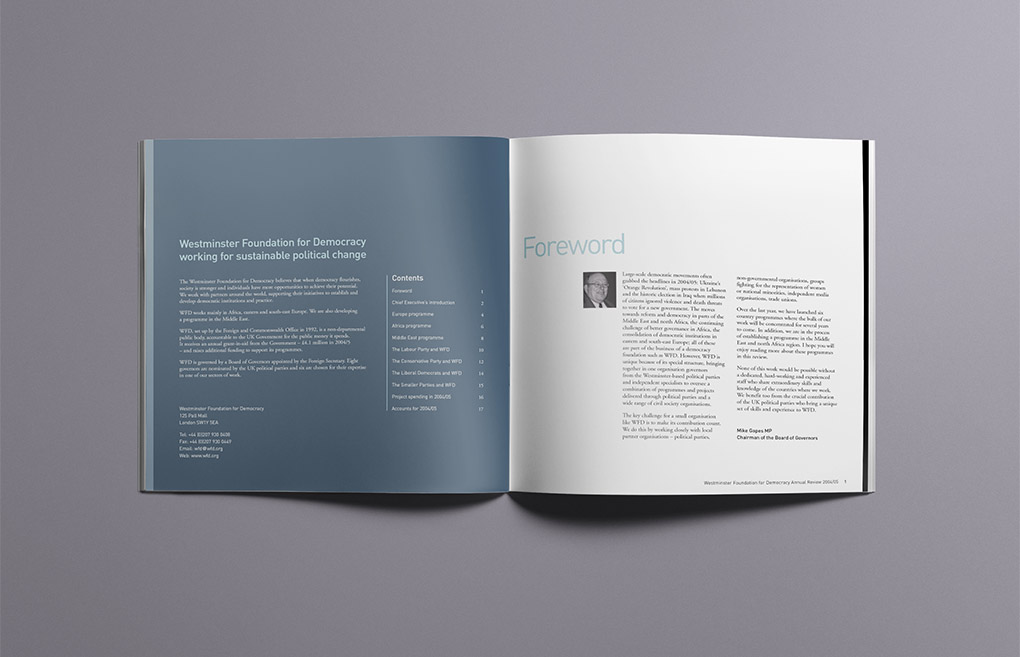 The financial pages are in a contemporary, easy to digest layout, clear and simple with the zingy colours maintained throughout the documents for continuity.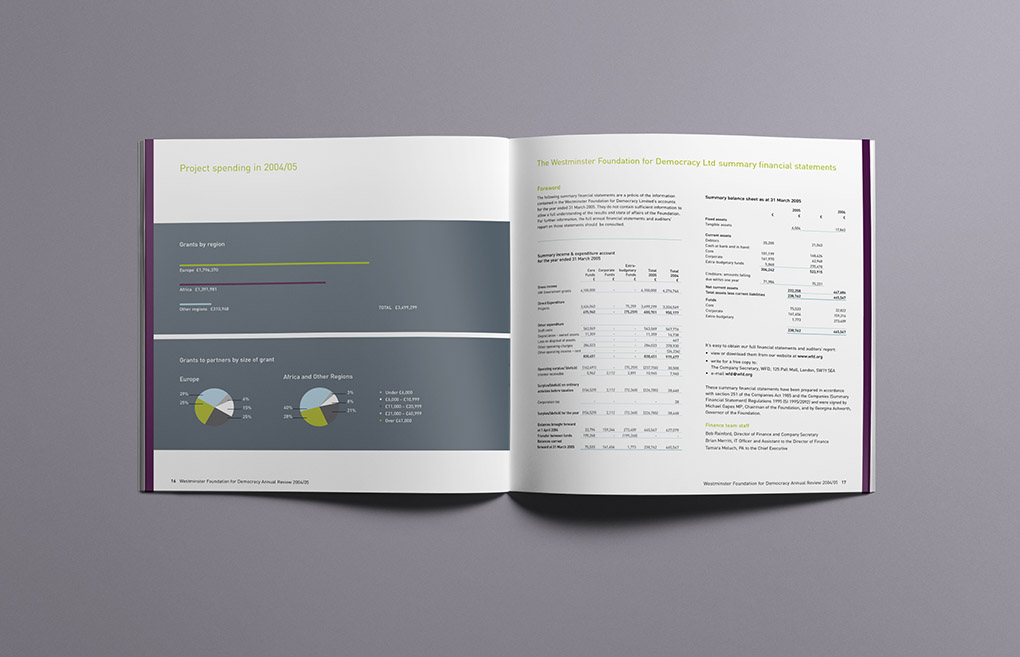 The font DIN is used for its contemporary but friendly feel. DIN has a good selection of weights enabling a variety of styles and great legibility for large areas of body text.