Save the Children
Publications
EveryOne Campaign Materials
In 2010, Save the Children launched their biggest ever global campaign. Their ambitious aim was to inspire urgent action to meet the global promise made to children and mothers to reduce child mortality by two-thirds and maternal mortality by three-quarters.
We were involved in designing major aspects of the EveryOne campaign materials over a 5 year period which help document and promote the campaign, both in the UK and internationally.
We worked closely with the editorial team at Save the Children to design the visual and practical aspects of the Guidance Pack. It offers a host of support and information needed by advocacy and campaign staff to do their jobs. It includes the EVERY ONE campaign strategy – a guiding framework for Save the Children's work in every country – up to the end of 2015 and the steps needed to plan the campaign nationally. It is accompanied by in-depth resources on topics that campaigners may need assistance with, such as: media, policy and advocacy, brand guidelines, budget tracking, and monitoring and evaluation.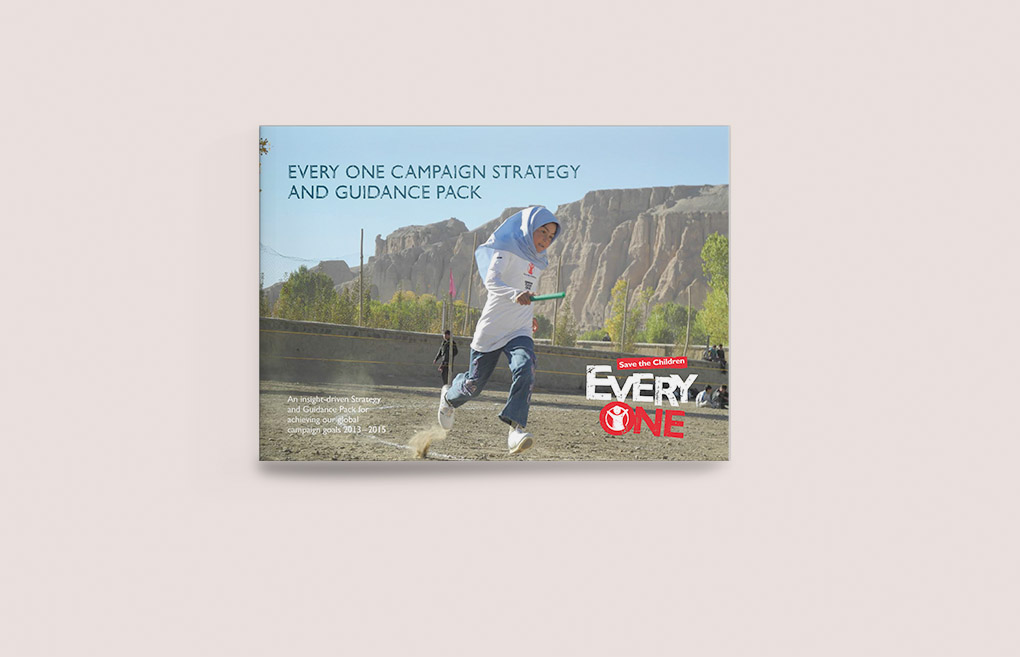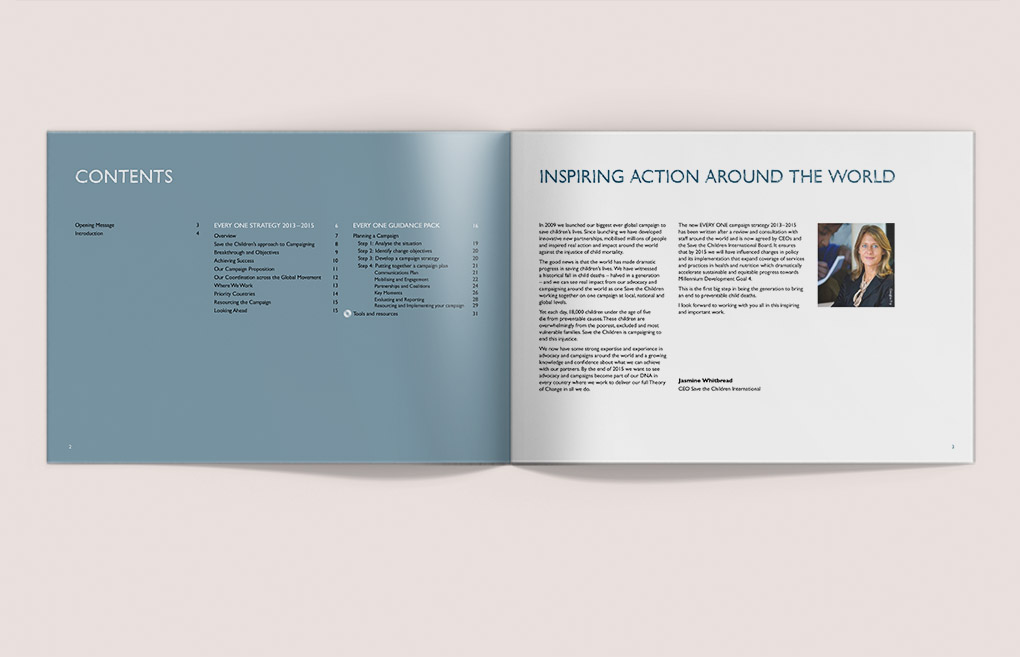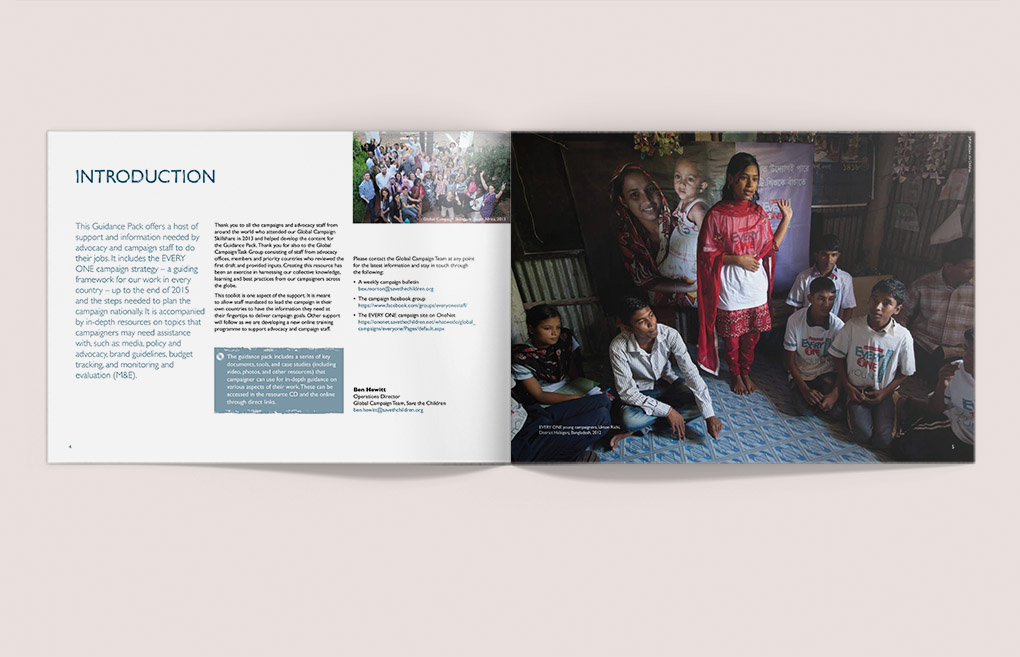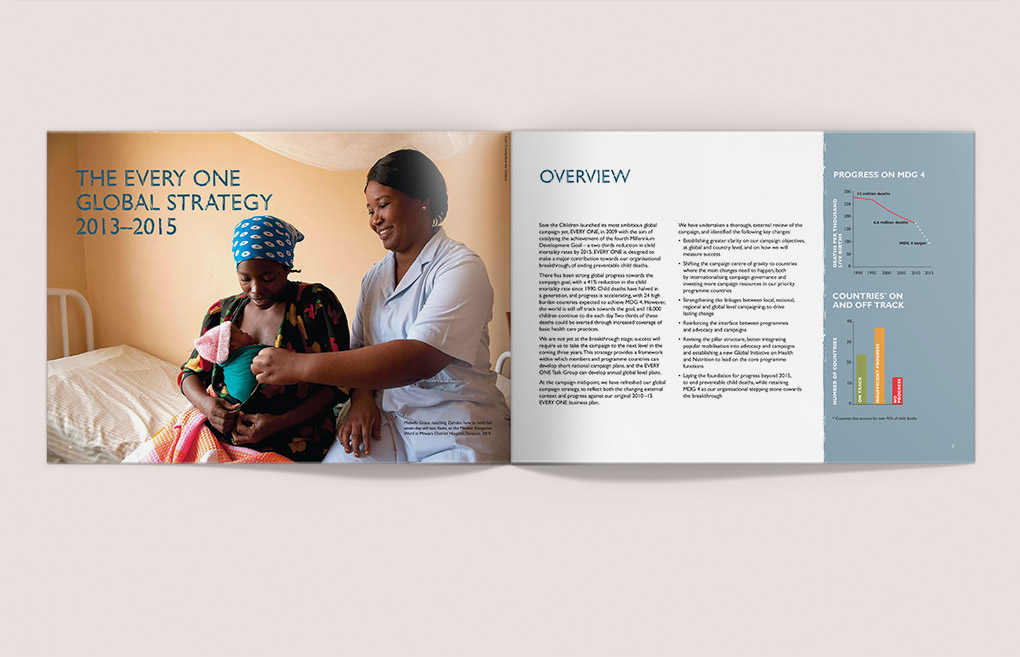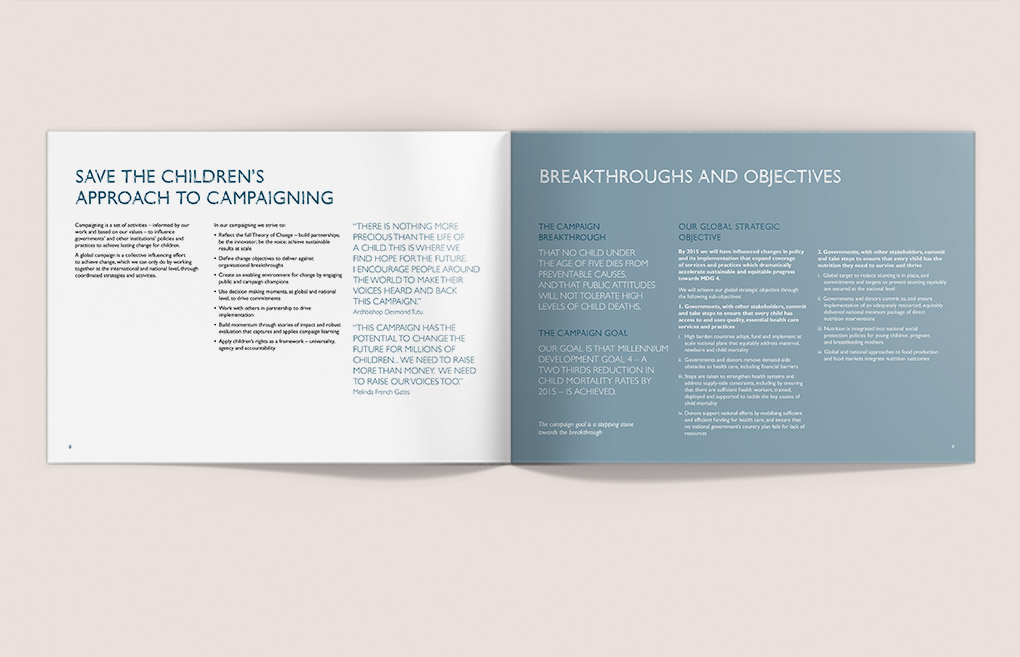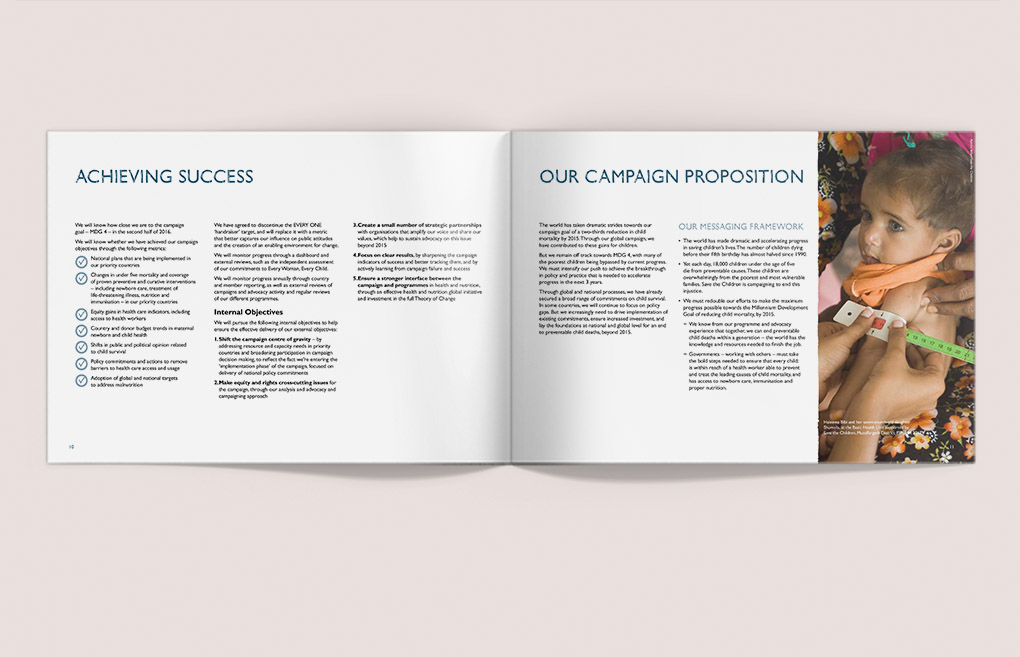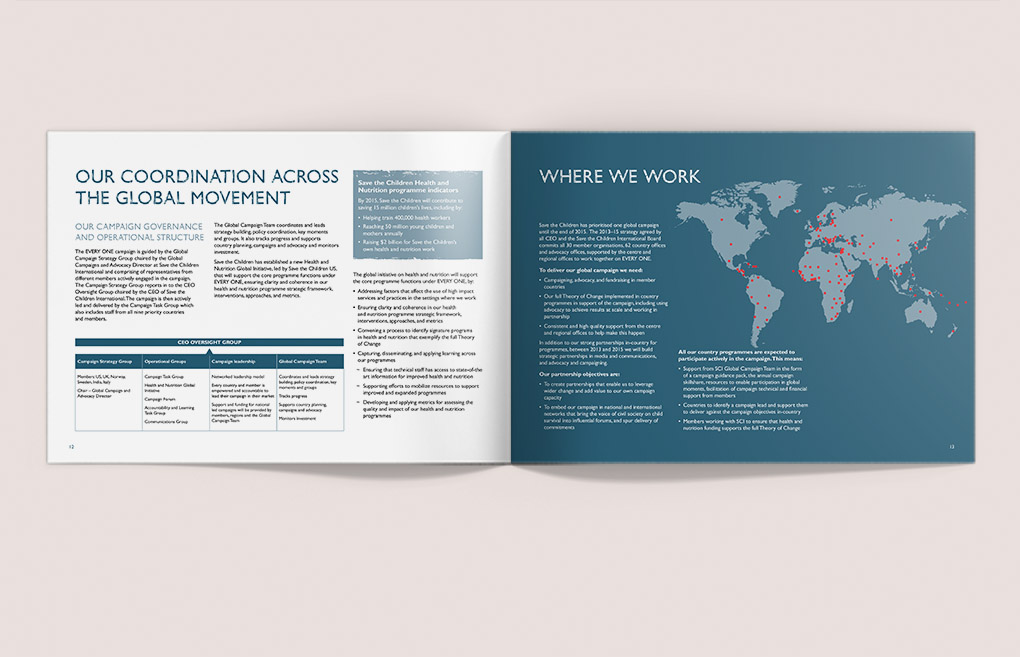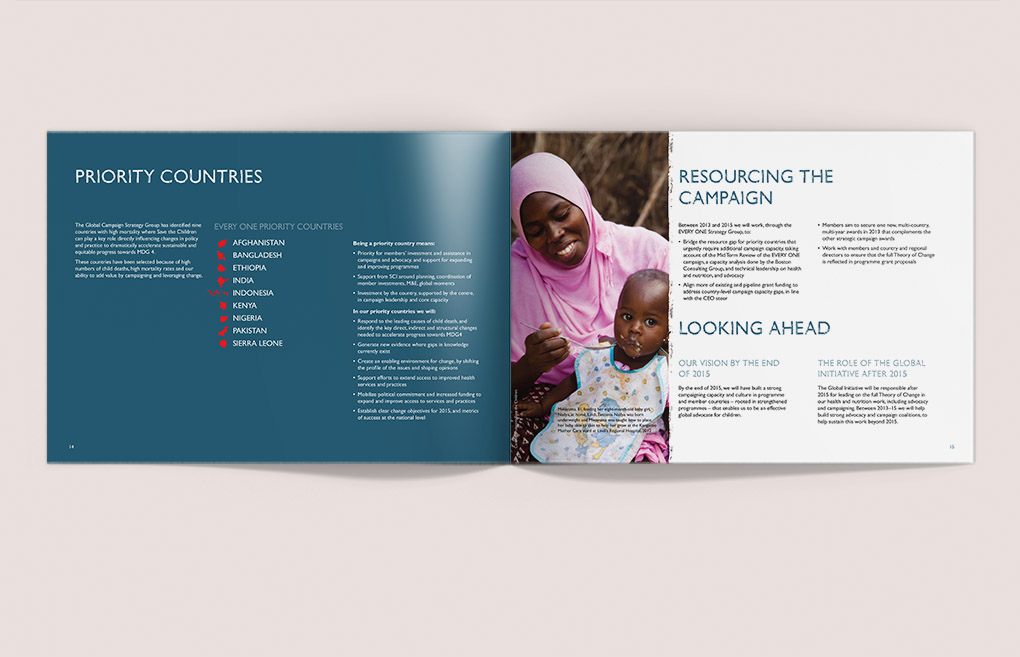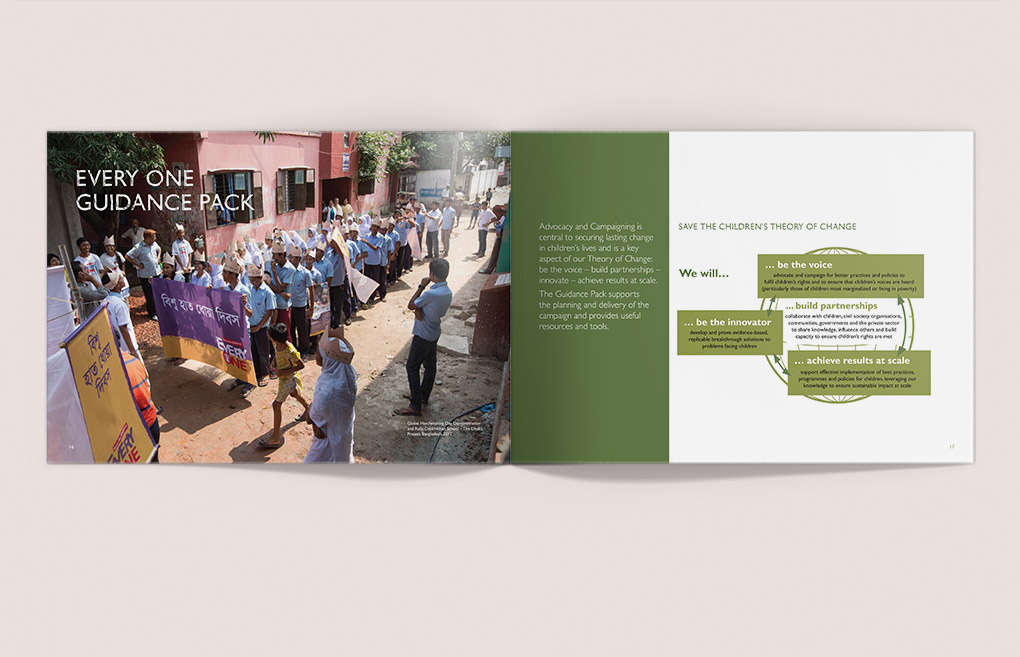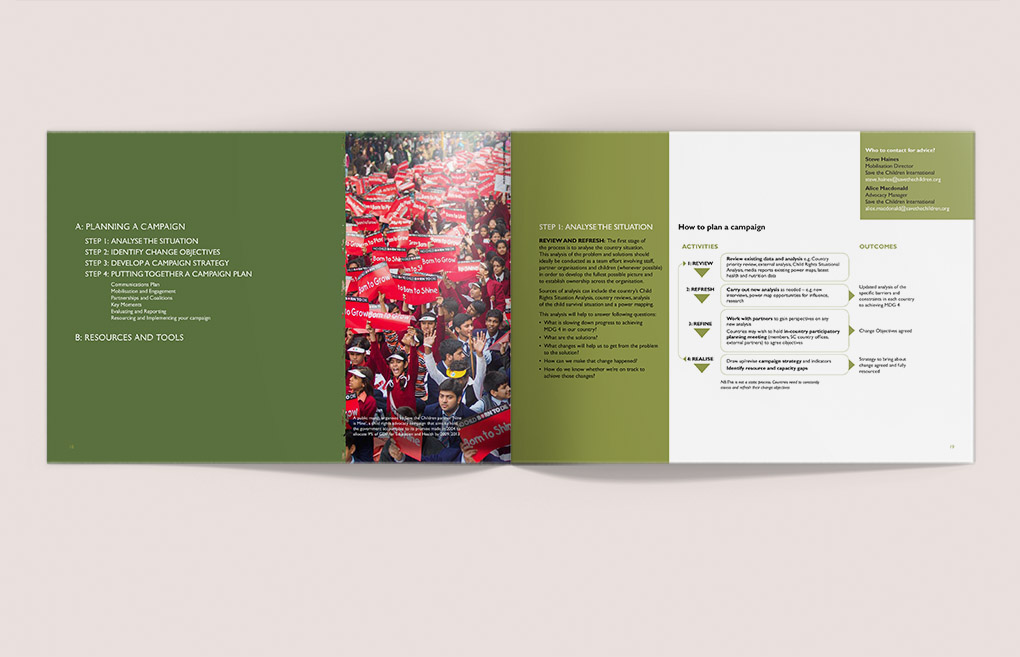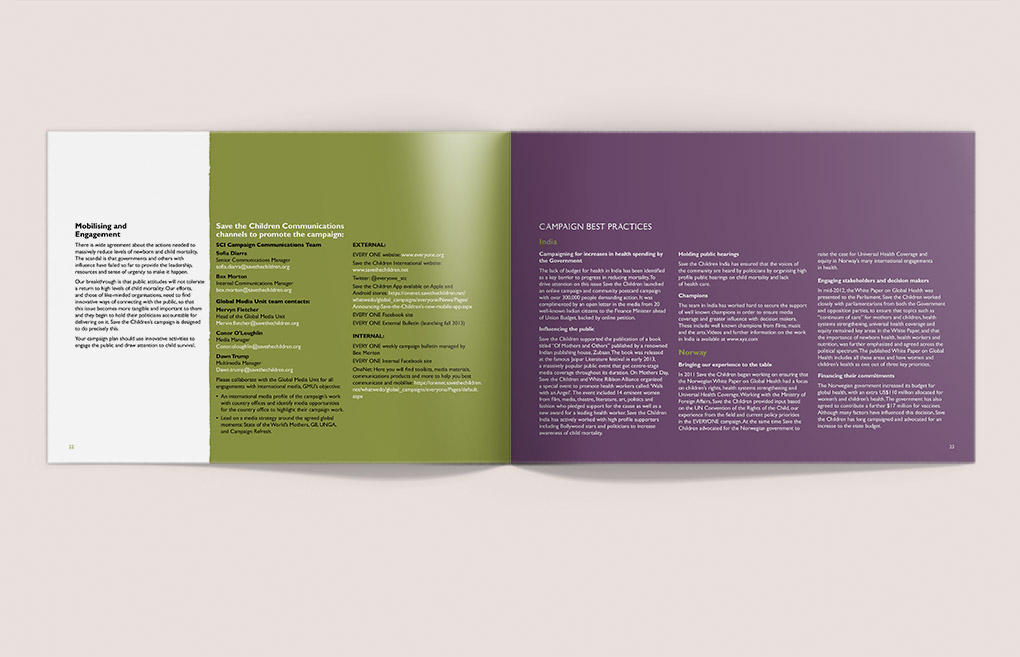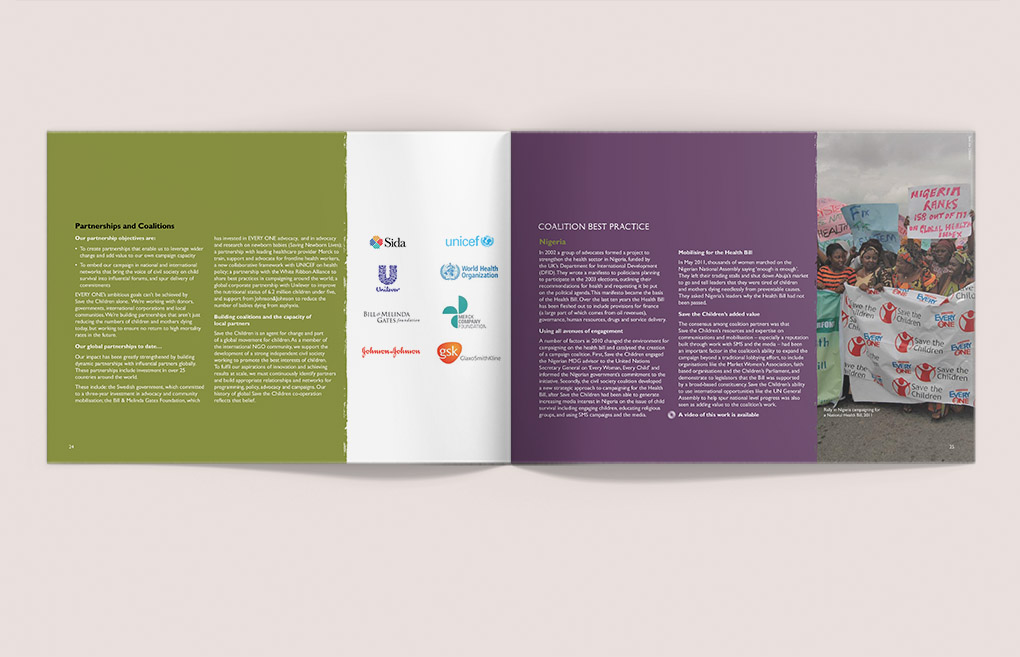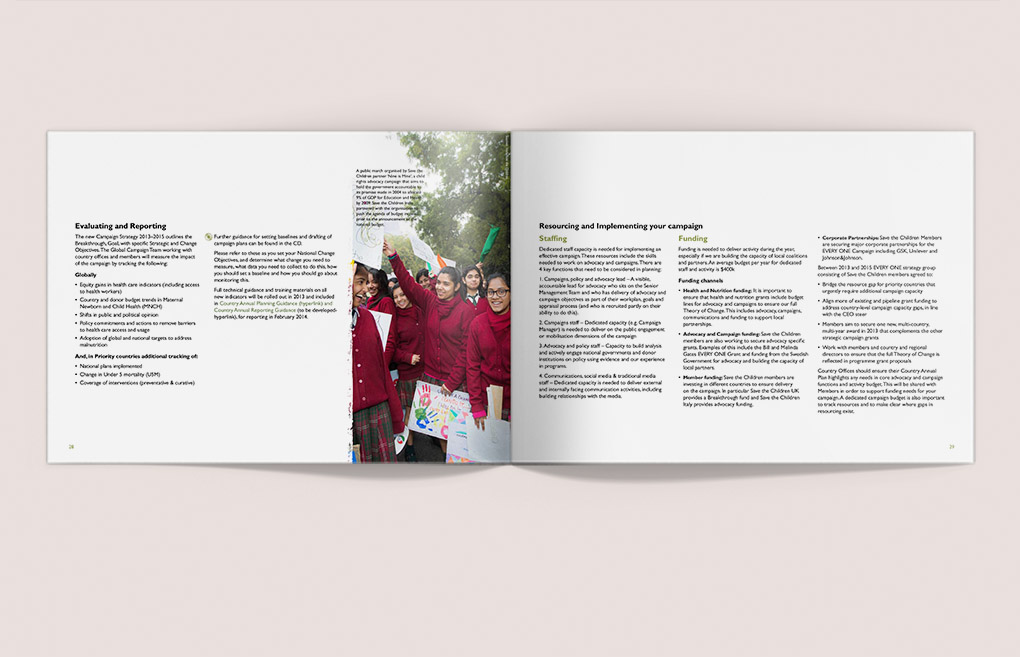 As part of the EveryOne communications, annual progress reports were produced celebrating the achievements and challenges faced throughout the year.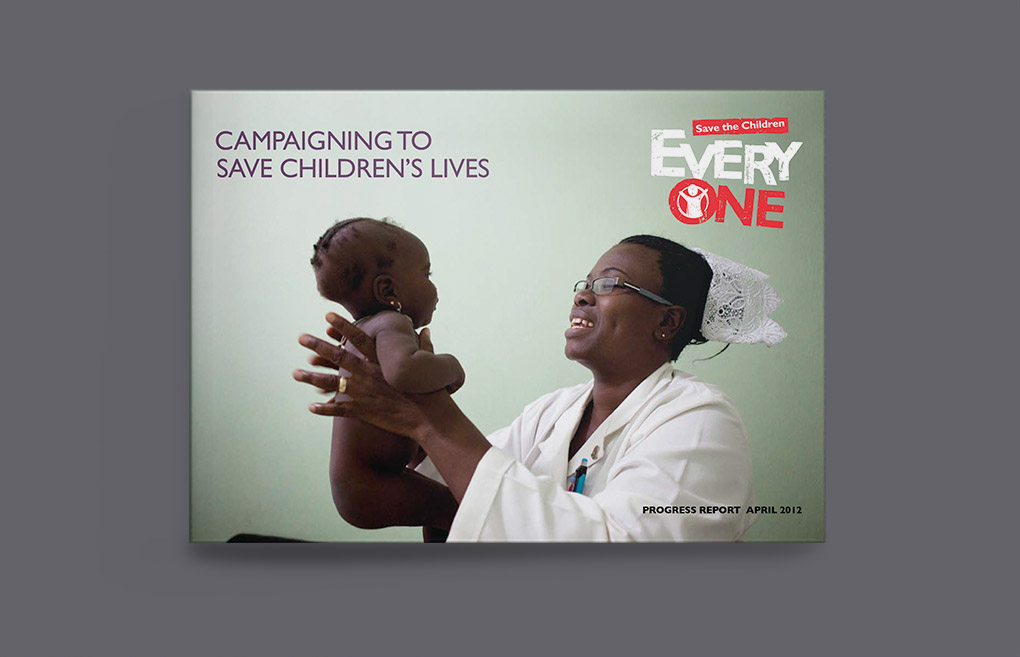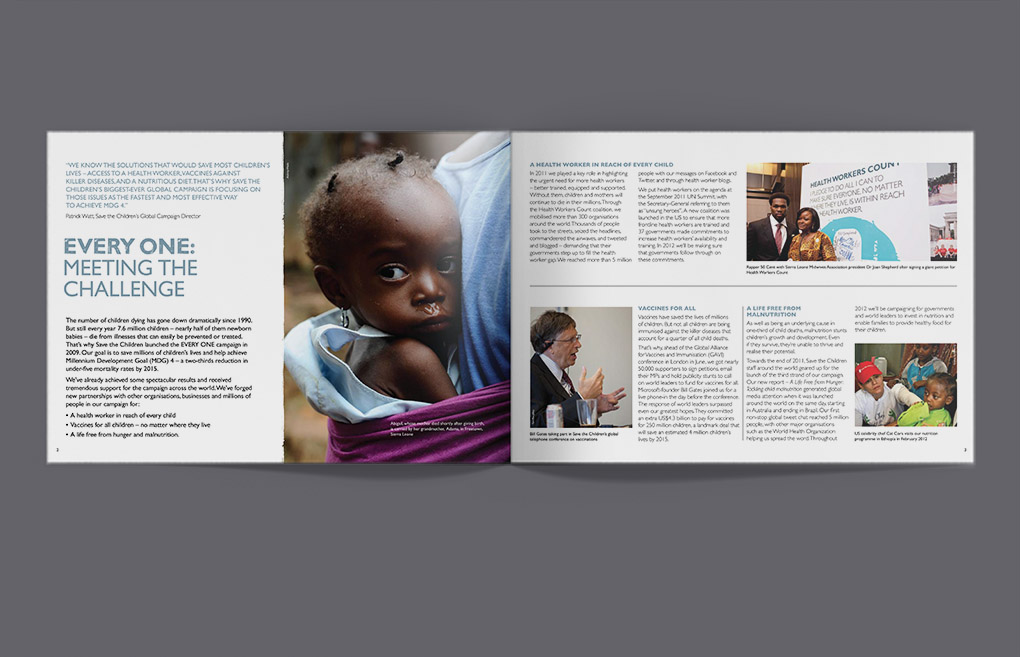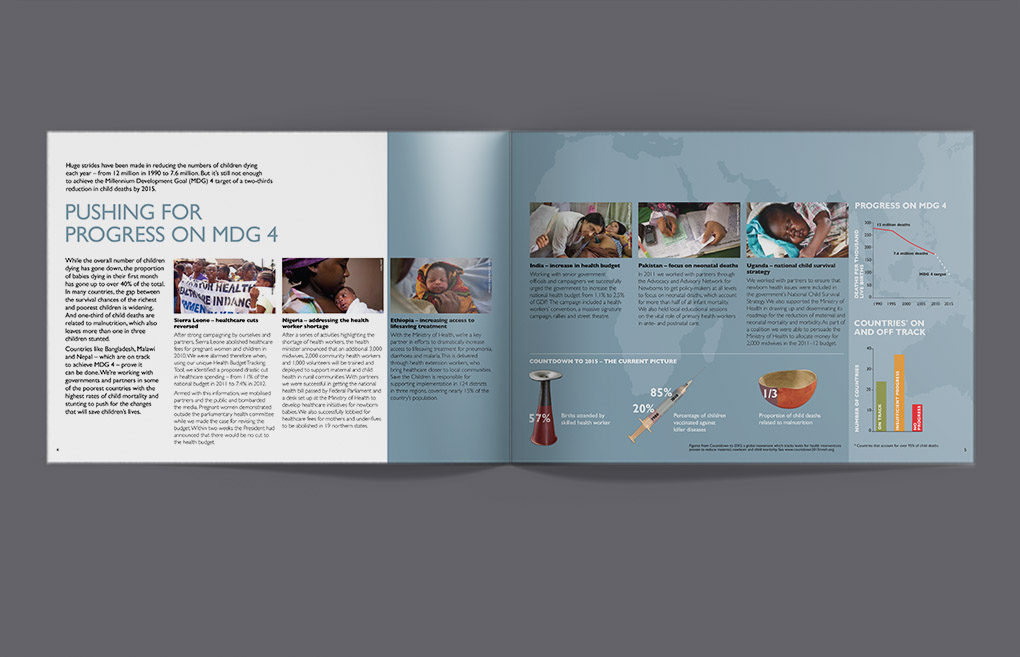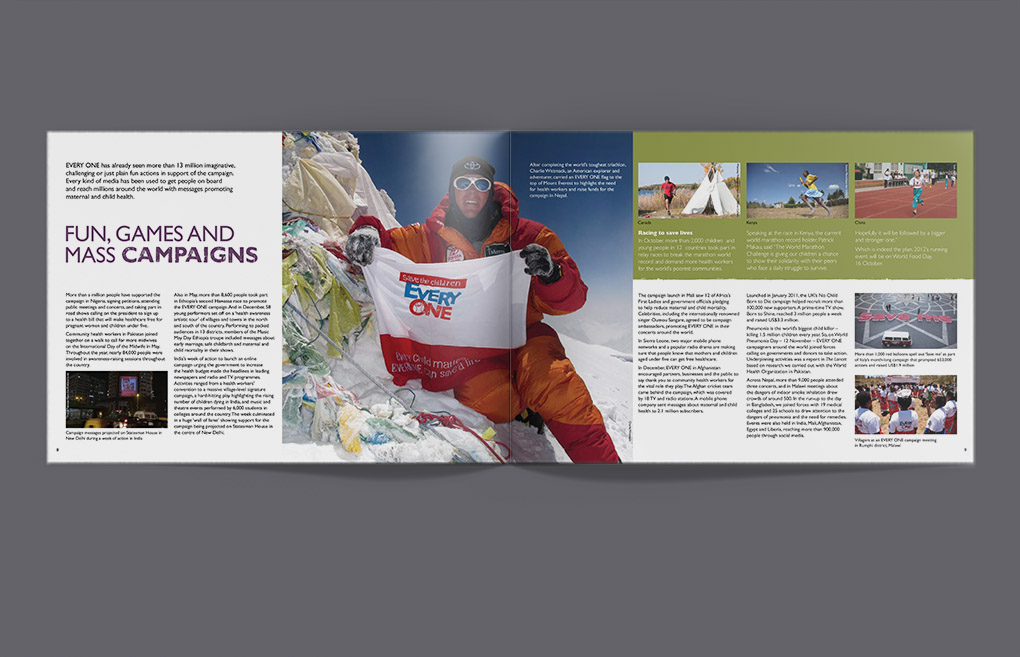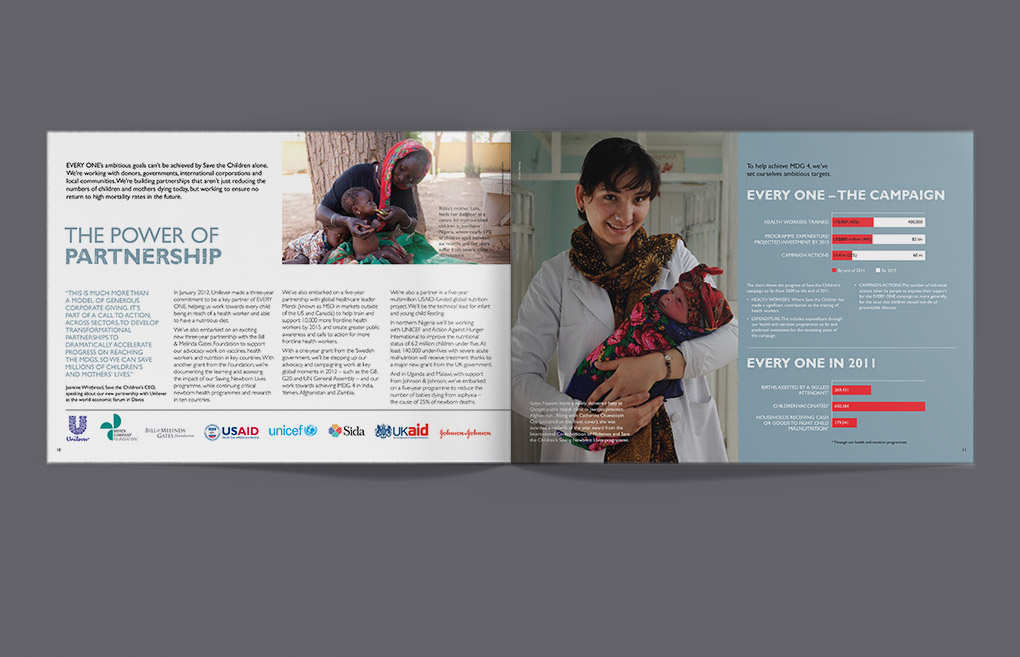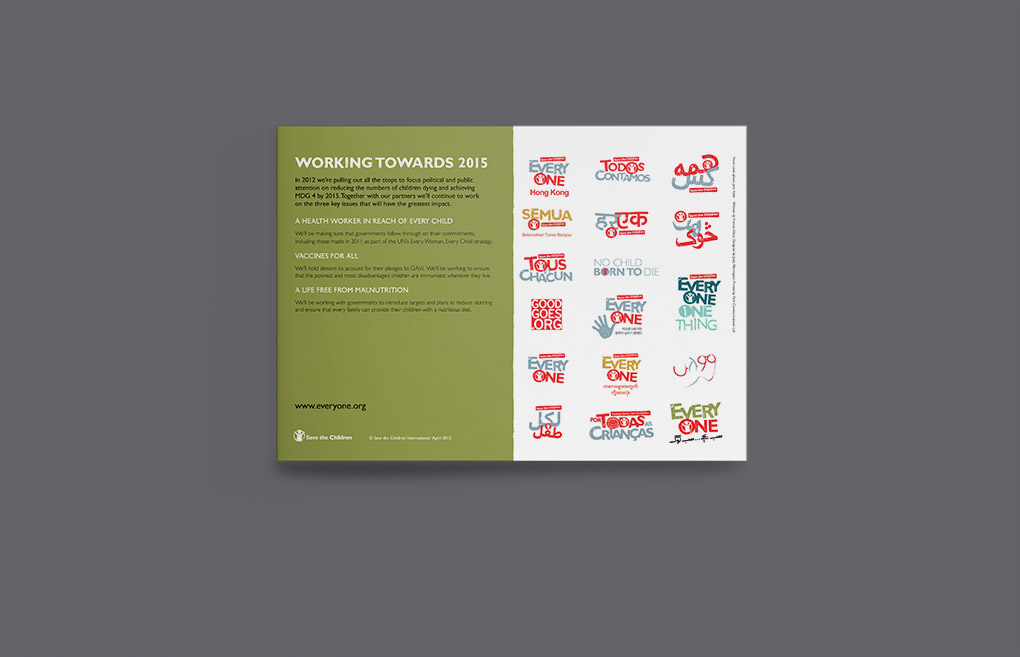 A vital part of the visual messaging was to express individuality. Photography was consistently chosen that shows the humanity and dignity of the people pictured.
Clear graphic representation of data and engaging photography used throughout the reports reinforce both the issues faced and the achievements made.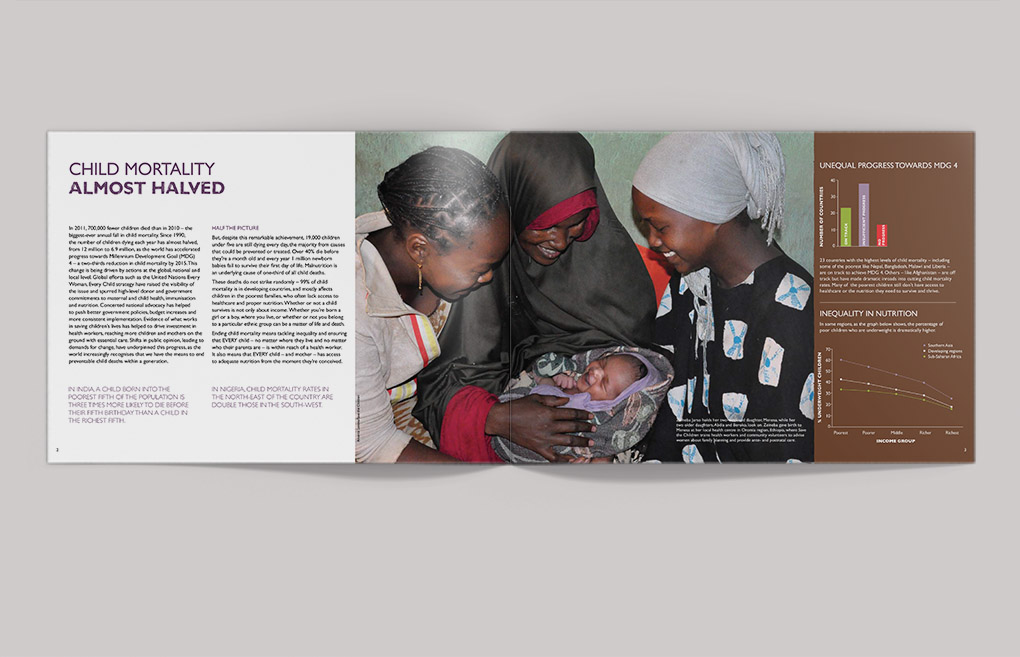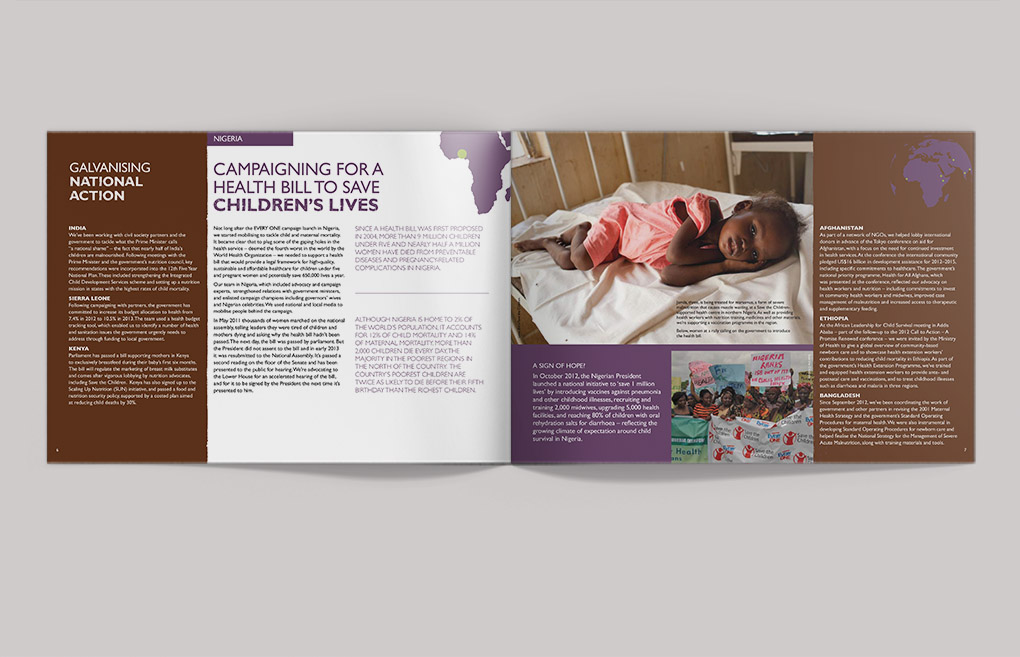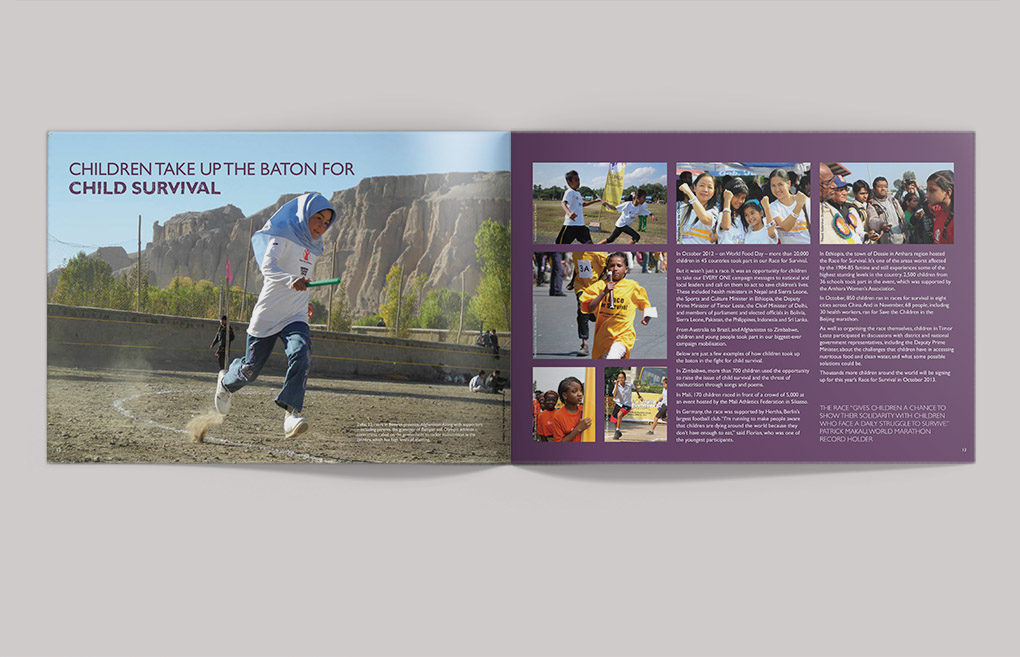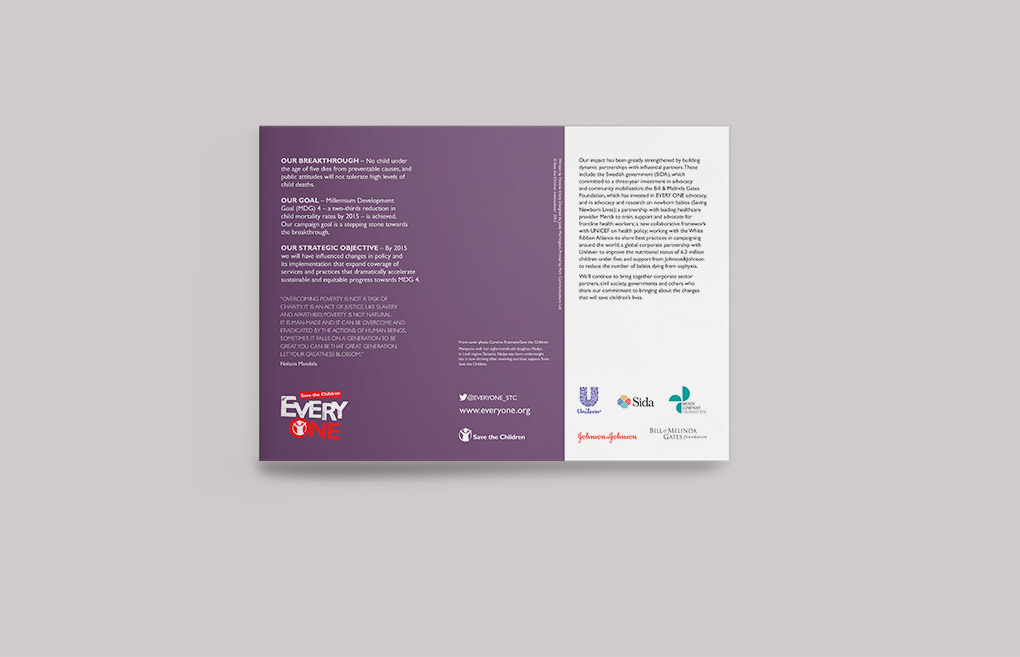 Typography consistent with the specific Every One brand styling is used, employing Gill Sans Woodblock (developed by Johnson Banks) in various weights.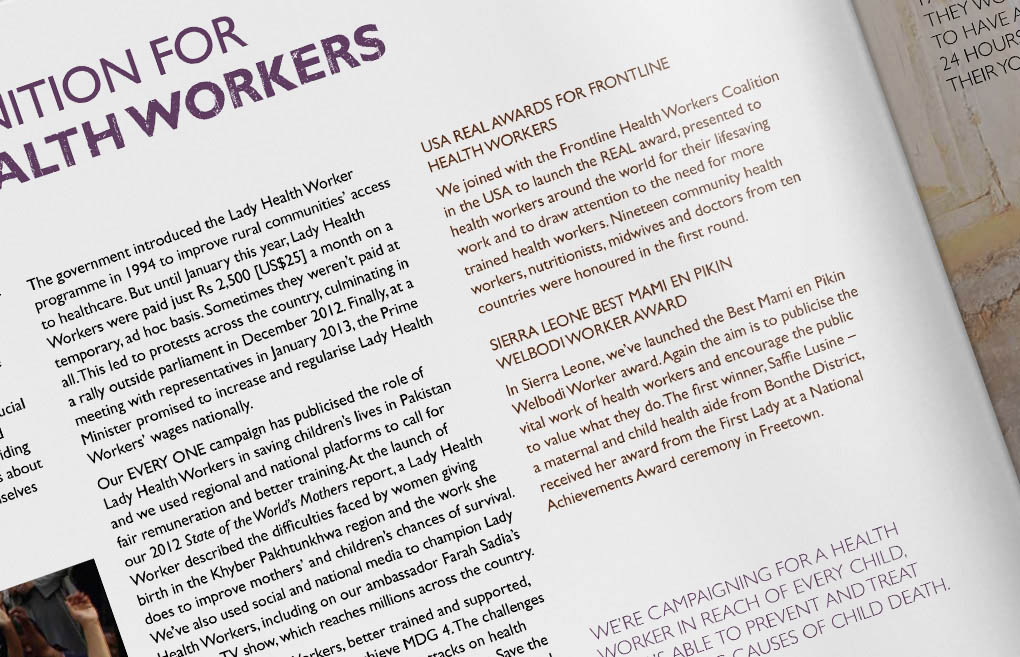 Engaging icons and pictograms are used to illustrate data, charts and key statistics. These provide visual 'hooks' which help readers compare data of the same type.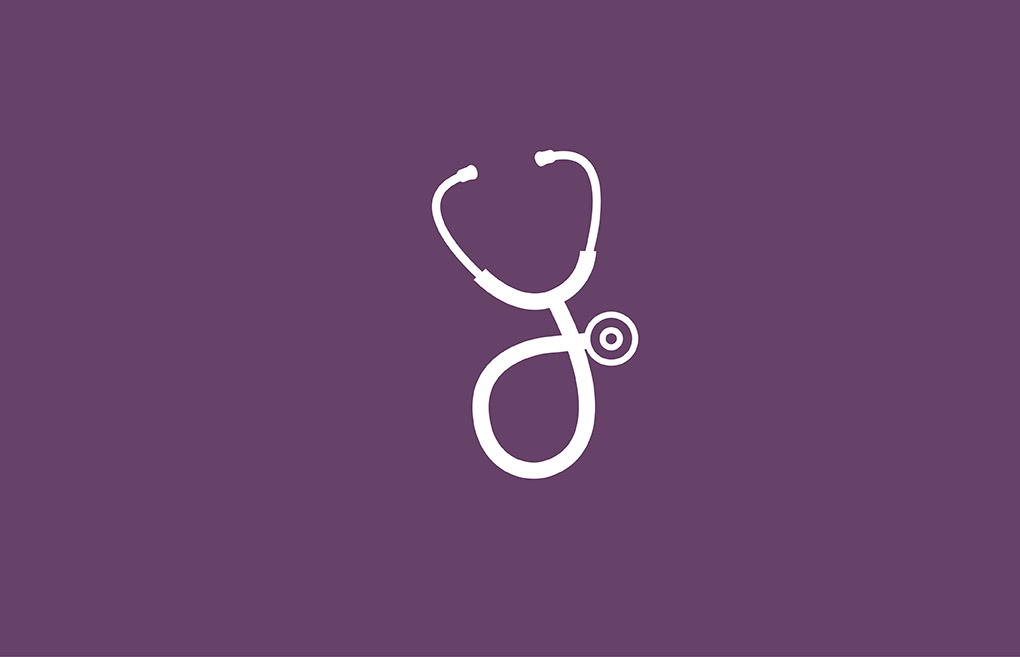 Engaging layouts
Layouts deliver impact and are flexible enough to cope with varying amounts of content, while maintaining a high level of design, typography and engagement.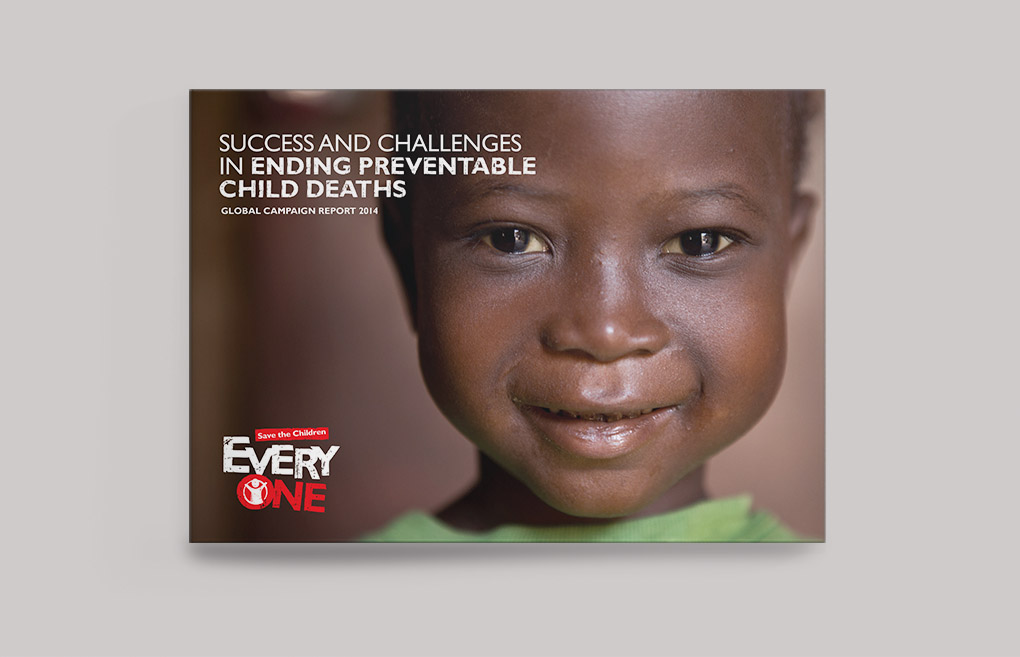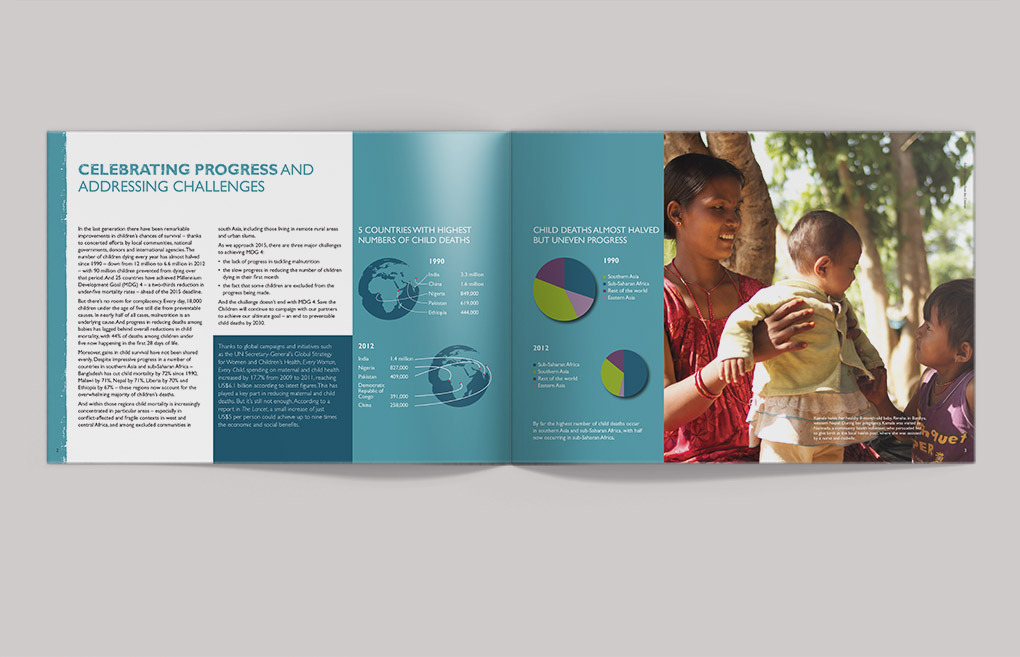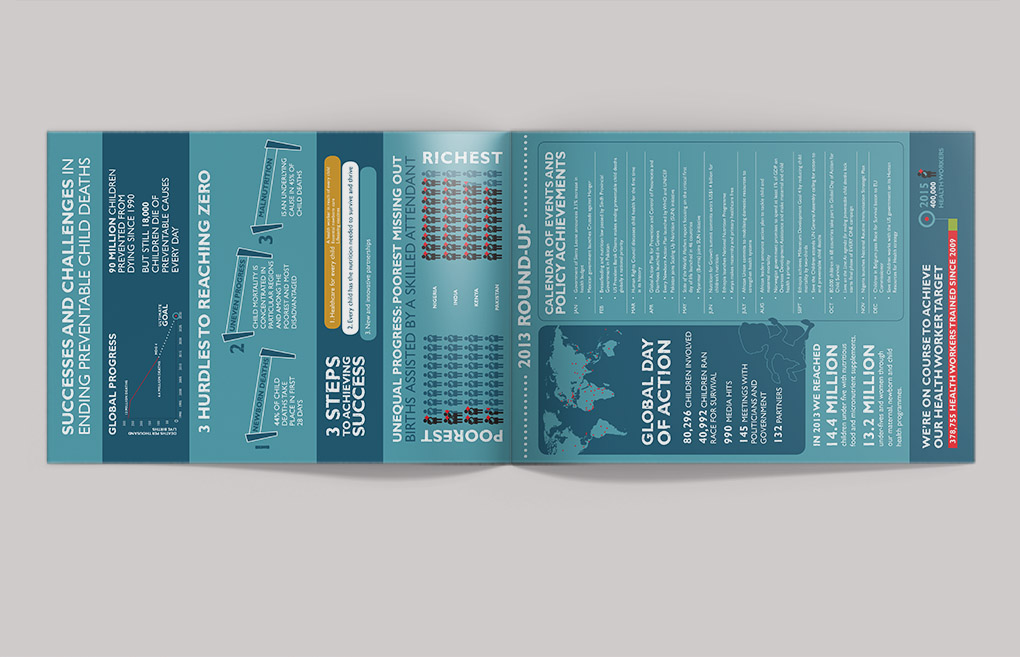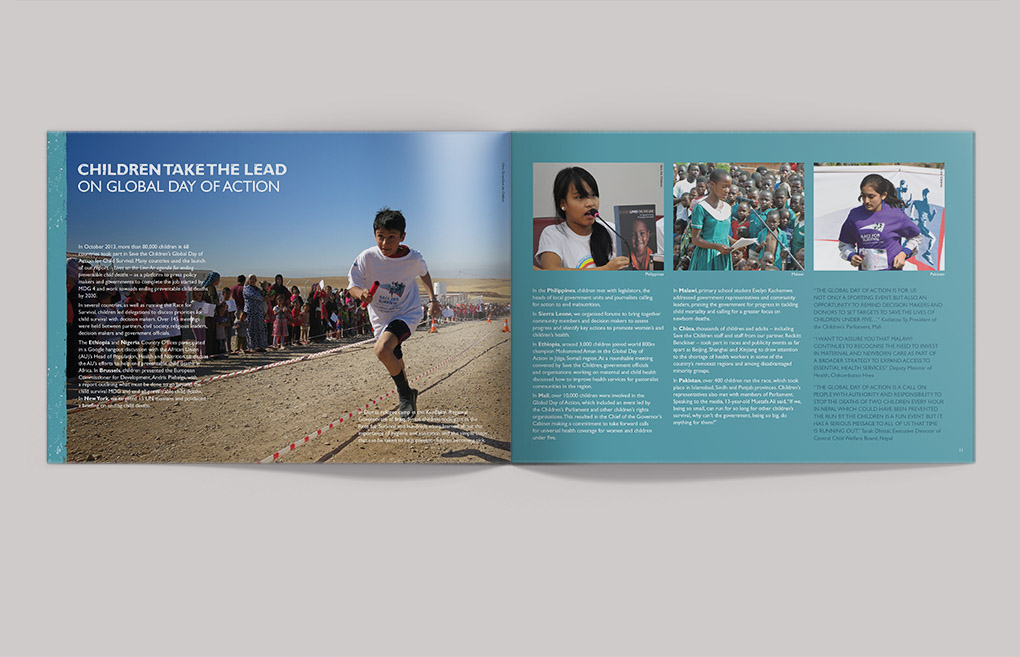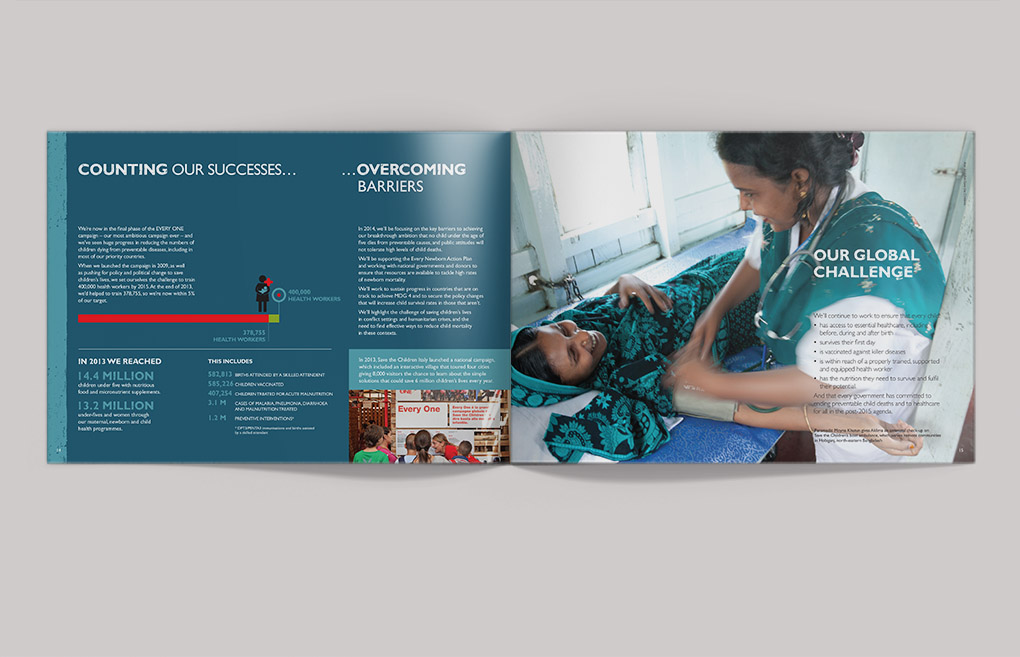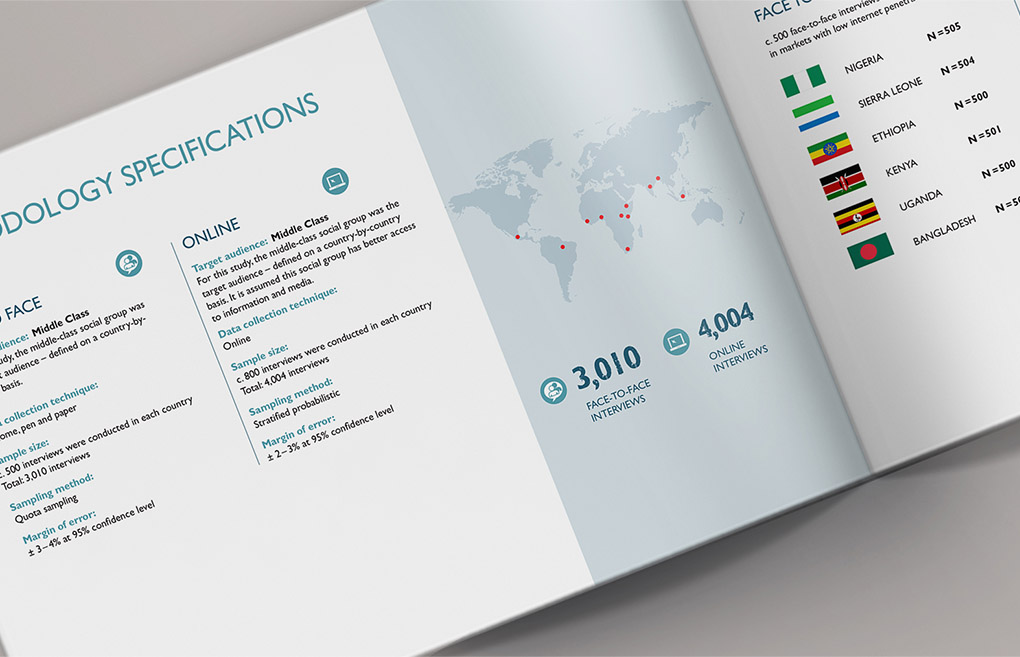 Some Every One publications are designed to be reproduced in multiple languages. These promotional posters and cards are in produced Portuguese, Spanish, French and English.